Bespoke Bathroom Solutions
What we do
Beautifully Bespoke
We pride ourselves in stylish and practical bathrooms. There may be a time when you see something that you absolutely love but it may not be the right colour, shape, finish or even size.

We offer bespoke bathroom solutions to suit and fit your needs ensuring you have more than enough choice.

Below we share some examples of this choice.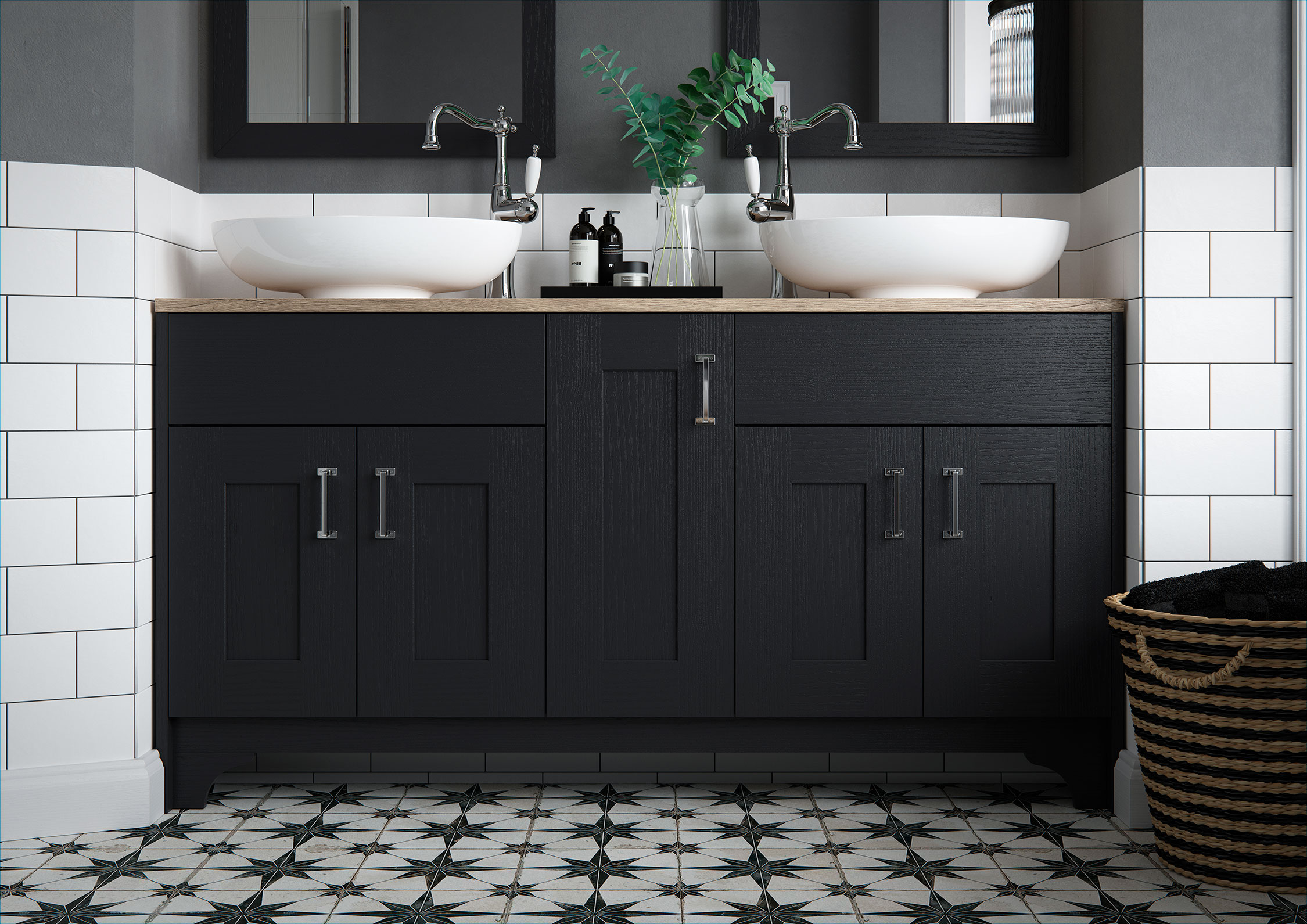 Bath example
Baths
Cast iron baths are a very popular choice for the bathroom. Customers often come into our showroom and spend time looking at them wondering if they can be customised.

Hurlingham baths do an amazing job with bespoke finishes. They believe "your bath should be an extension of your individual décor decisions".

These include a custom paint finish, a selection of rich high quality leathers in a number of warm finishes, fabric and hand gilded offering the most unique and opulent finish.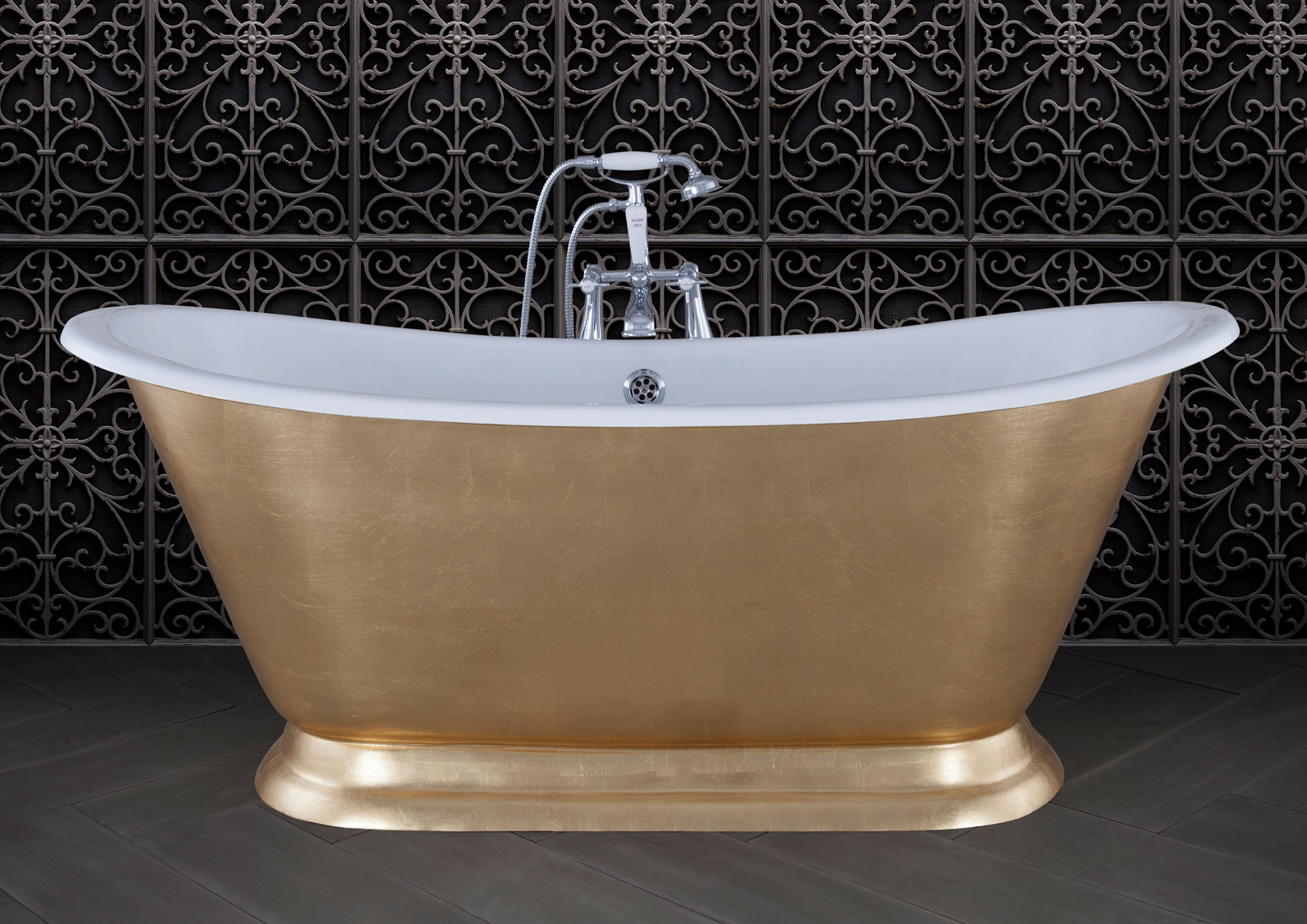 Furniture example
Furniture
If you come across some furniture that isn't the right size or colour we can get that done for you.

We use a company called Bard & Blackwood. All furniture is individually handmade from solid wood and real wood veneers. We can send them a picture of a piece of furniture with the required dimensions and they can make it with any custom colour.
Finish Example
Colours & Finishes
We have access to a wide range of colours and finishes. Using our knowledge and experience we can suggest the perfect scheme for you. Popular finishes include: brushed gold, gun metal and copper to name a few.

Majestic Showers have a wide choice of these finishes for their showers, TECE provide flush plates, Drench Showers have different RAL colours to choose from, Vogue UK have a range of radiators and Kast have multiple colours for their concrete basins. We have an extensive range of wallpapers and fabrics to accentuate the chosen colour scheme of your bathroom.

The possibilities are truly endless.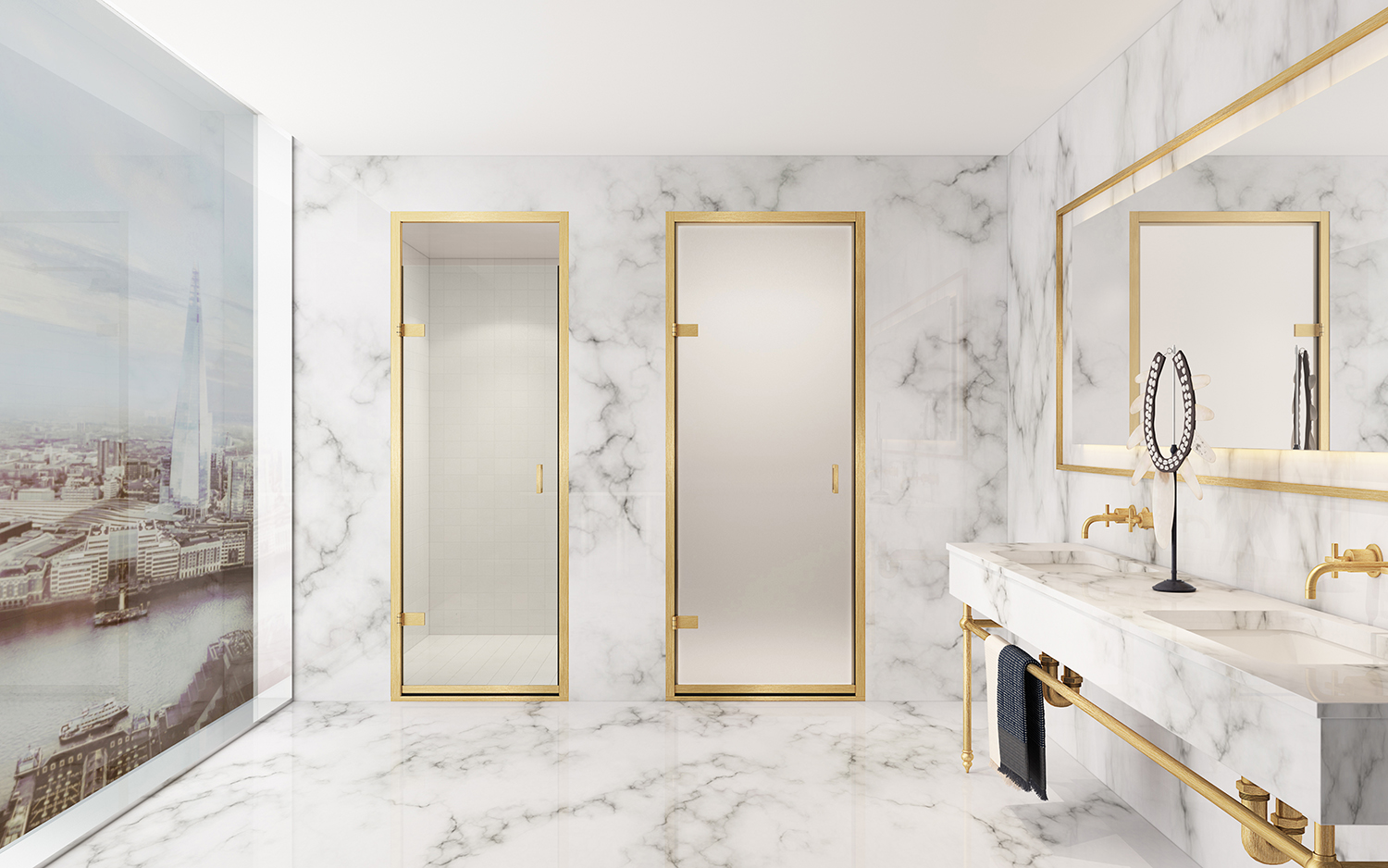 Need Help?
Monday to Friday 09:00am - 17:00pm Saturdays 10:00am - 14:00pm (Closed on Sundays & bank holidays)